Dunnage Bags are used successfully everyday in the following types of transportation:
1) Over-the-road Trailers:
Dunnage bags in over-the-road trailers are used to exert a constant pressure on the rear section of the lading, forcing them against the trailers' sidewalls. The combined frictional
force between the product and sidewalls, together with the usual frictional force between the load and the trailer floor, restrains the remainder of the load from moving.
---
2) Piggyback Containers:
Dunnage bags adapt themselves to almost any shpae, space or void, thus making their use for bracing virtually
limitless for any type of load. Additionally air bags use no attacments, such as nails or plates, that can damage the container and/or products.
---
3) Rail Cars:
Dunnage bags perform four functions in rail cars.
1. Compacting

2. Enlarging
3. Cushioning the load.
4. Repositioning the load.

---
4) Overseas Containers:
The use of paper Dunnage Bags is a growing market in the shipping industry. The poly coated and rin jacketed bags are used to fill many voids. The most important feature is that the need for carpentry work, lumber and extra dock time is virtually eliminated. This usually results in significant savings to the steamship company that adopts this use.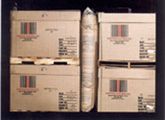 Dunnage bags exert constant pressure thus reducing the adverse effects of over-the-road vibrations and bumps.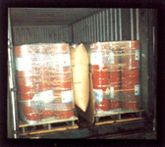 Dunnage bags can be used to brace heavy palletized loads, such as in this case filled 55 gallon drums.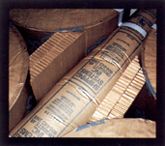 Small irregular loads can be locked into place using dunnage bags.
By using the dunnage bag bracing method in railcars, full use of doorways are permitted.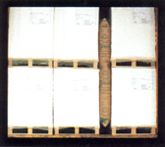 The panel products industry relies heavily on dunnage bags for filling vods no matter how tightly lading is positioned..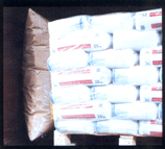 Bagged products as well as non-unitized loads can be safely braced with dunnage bags.